A 13th Anniversary Portrait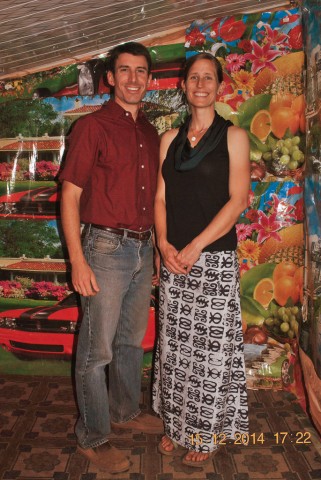 Today marks 13 years of marriage for Heidi and me. There isn't much to do in town as far as a fancy date or even dining options so we had to get creative. I've long been fascinated (ok, obsessed) with the cultural phenomenon of portrait photography in West Africa. So we headed down to one of the town's photo studios and paid for a session.  3GHS ($0.94) covered the sitting fee and we got a 5×7 print and a digital copy on our thumb drive.
On the walk back home we stopped to greet our vendor friends along the way, explaining in Mampruli that it was our 13th anniversary and showing off the photo we just had taken. People we so kind in complementing us though a handful scolded us for not putting Trey in the photo as well. Next time-O!