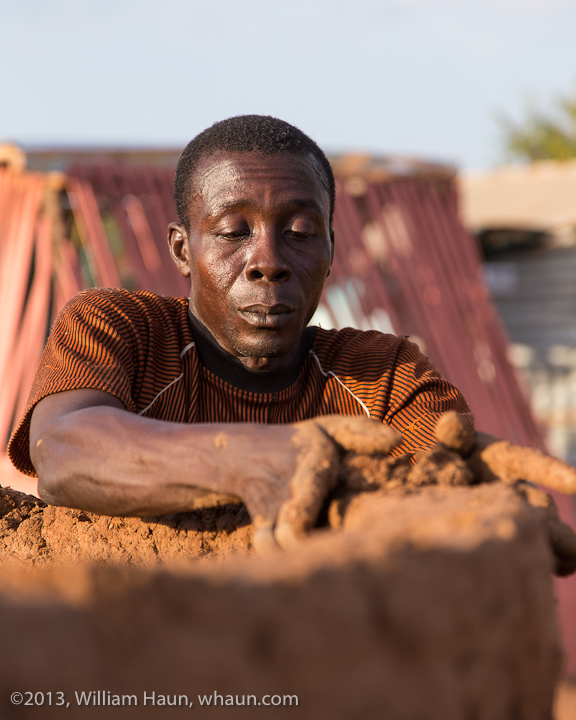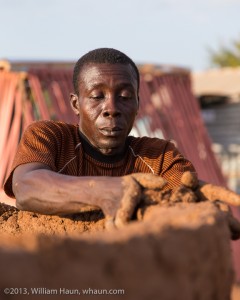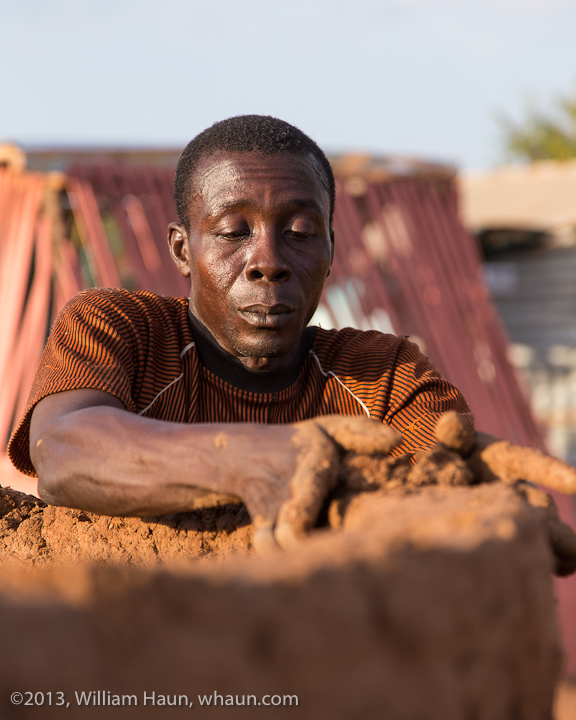 Most of the buildings in Nalerigu are simple made of mud bricks. They last a couple years (depending on the severity of rainy season) and then they are rebuilt. Unlike dilapidated homes in the US that slowly fall apart and rot, the mud walls just slowly dissolve until after several years the structure becomes just a slight mound on the ground.
The men pictured below were building a "stable" for chickens, goats, and sheep. It consists of four levels and they build one each day and let it dry for 24hours before adding the next layer. A home for humans would have five levels to make it tall enough to stand in.
These photos were taken during the construction of the last year. The following day, after it dries, they will cut out a north facing door (they said the rain blows from the east and west) and add a thatched roof.