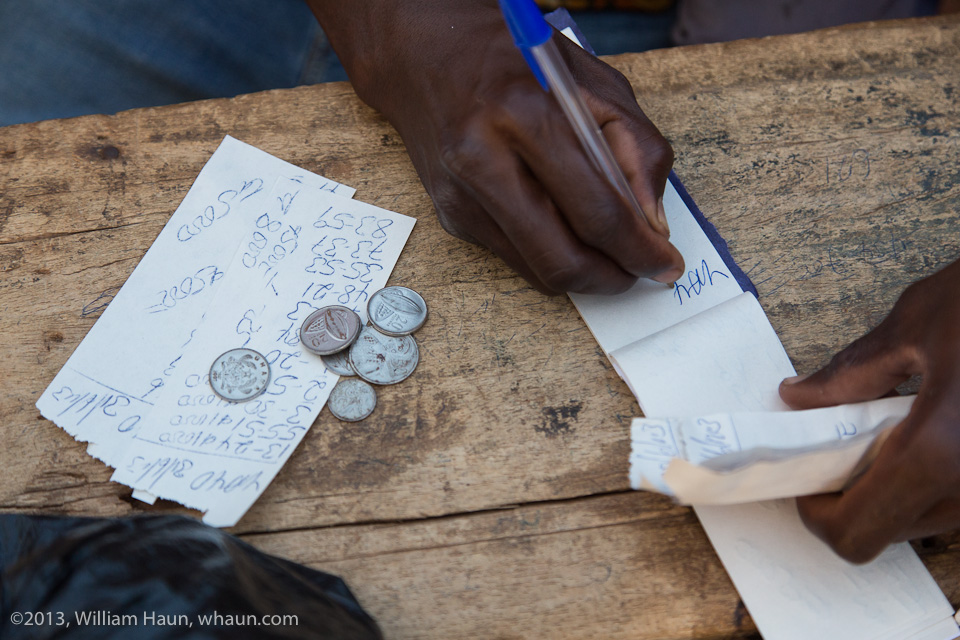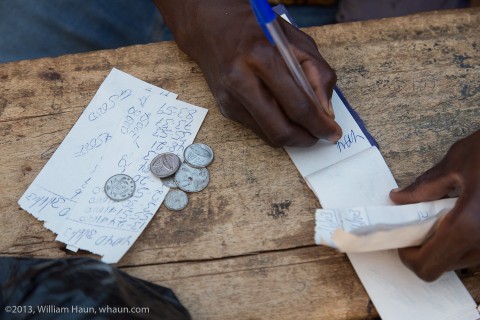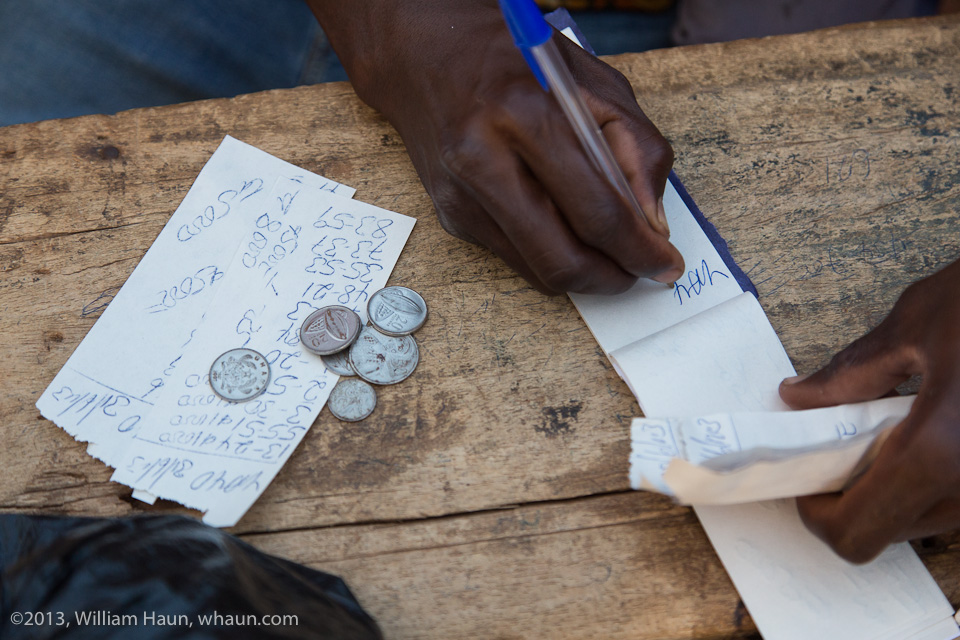 "He is the lottery agent. She is gambling."
That was the answer to my question asking what was going on. Outside of a family compound was a simple wooden table with a guy seated at it writing down numbers on a carbon copy notepad. A woman leaned over, handed him 50 pesowas (25 cents) and said "Two Fifty-One."
That's her lucky number – it also happens to be her house number. She has wagered on it for years and once won 80 cedis ($40). This 25 cent wager could win her $100.
I asked him how the system works and he explained that they give him their two numbers and their money. He keeps a record of it and gives them a receipt. In Accra, the national lotto numbers are announced nightly. If her numbers were picked, she comes to him and shows her receipt. He goes to the regional lottery office and tells them how much she won (usually 400x what was wagered), they give him the money, and he delivers it to her.
I immediately started thinking of all the seemingly apparent loop holes in the system. How does she know he's an "official" lottery agent? How does the lottery office know he isn't making up winners after the fact? How does she know she didn't win more than he delivered?
However, they've been using this system in remote locations for years and I'm sure the process has been refined. I even remember a similar system back in the 90s in Ivory Coast in which villagers would bet on horse races that occurred in France.
It's interesting how gambling crops up in every culture – no matter how remote, poor, or different the people may be. The temptation of that big payoff is hard to resist – no matter how unlikely it may be (I calculated her odds at 1:9801).