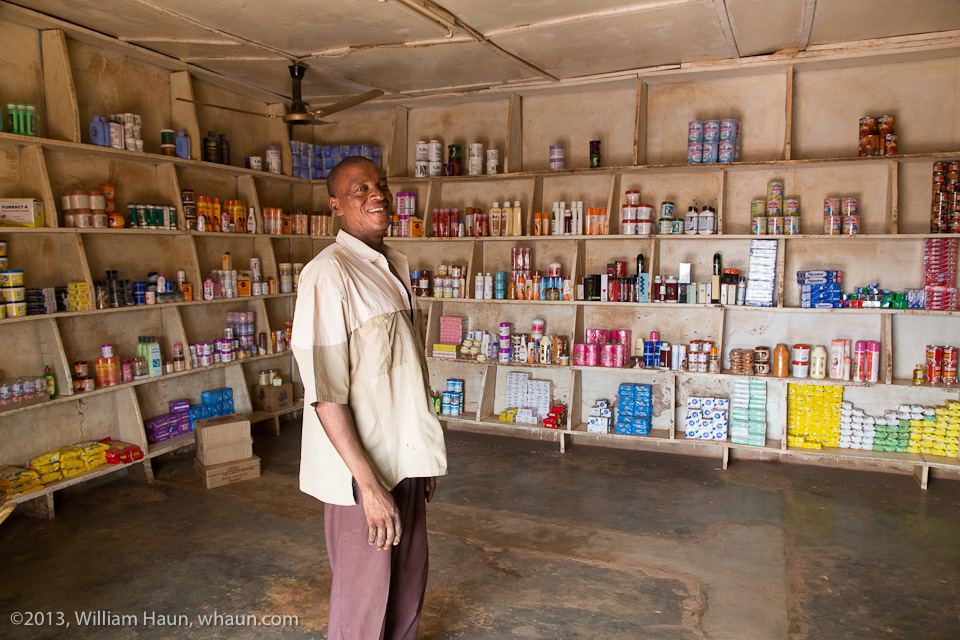 Nalerigu doesn't have a very reliable power grid, so there aren't any grocery stores that carry perishable items. You have to wait for market day (every 3 days) to buy fresh vegetables and fruit (though it is quite a limited selection).
There is a store by the market that is open all week long and carries non-perishable items. We buy our coffee, powdered milk, cocoa, oats, noodles, oil, and soap there. The owner/manager/cashier/bag boy/security guard/everything is a man named Salifu.
Salifu is a pleasant guy to chat with except for when he's listening to BBC news on his radio. Then he keeps the smalltalk to a minimum.