One of the more popular tourist destinations in Ghana is the canopy walk found in the Kakum National Forest. It takes about 3 hours to get to Kakum, and unfortunately the canopy walk only takes about 30 minutes and is the only attraction at the park. No camping, no hiking, nothing. They do have some guided nature walks but they are quite short and more suited for elementary kids.
Here are some images from my visit there in 2005 (click image to open gallery).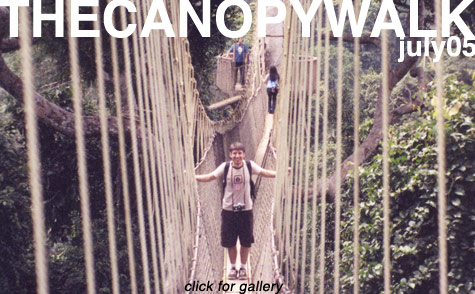 In the summer of 2005 I went to Accra, Ghana to lead computer workshops at a missionary conference. Here are some of the photos I took during my week there (click image to open gallery).